Profile of Vice President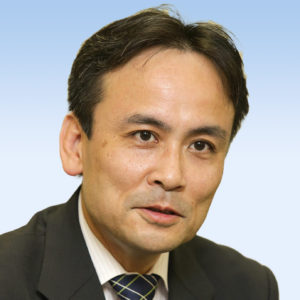 Director at Towa Institute of Intellectual Property
Professor at the Tokyo University of Science
Member of Intellectual Property Association of Japan
Member of Japan Trademark Association
Member of Licensing Executives Society Japan
The main technical areas

○Liquid Crystal Devise
○House Equipment
○Construction/Building Material
○Design

Career

○1990: Graduated from the Agriculture Engineering Department, The University of Tokyo.

○1990-1992: Worked for Intellectual Property and Legal Department of Canon inc..

○1992-2005: Entered the Japan Patent Office and worked as a Patent Examiner in the field of architecture and as a design examiner in the field of consumer machinery and industrial machinery. Also Engaged in revising Japanese Industrial Property System in the Management Division in 1997.

○2005-2013: Associate Professor of Graduate School of Tokyo University of Science.

○2006-: Commission meeting, anti-amphibious goods from unfair competition law.

○2007: Registered as a patent attorney.

○2013-: Professor of Tokyo University of Science.